Flexible venue hire
in the heart of Kingston's town centre
Looking for a venue in Kingston? Do you want to host training sessions, seminars, business meetings, workshops, exercise classes, art classes, choirs, orchestras, conferences, lectures or even concerts?
Convenient Town centre location

Competitive hire rates  (Charities: Please contact us for discounts)

Open Mondays to Saturdays, 9am – 5pm

Outside catering on bookings welcome

Evening bookings available (Evening bookings will only be accepted if they meet at least one of the criteria detailed in our Lettings Policy and at the discretion of the Centre Manager)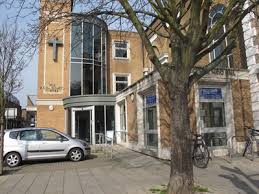 The Richard Mayo Centre, located in a well equipped and maintained Grade II Listed Building, has a wide range of options to suit your requirements.