Flexible venue hire
in the heart of Kingston's town centre
Looking for a venue in Kingston? Do you want to host training sessions, seminars, business meetings, workshops, exercise classes, art classes, choirs, orchestras, conferences, lectures or even concerts?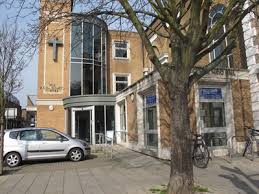 Convenient town-centre location
Eden Walk multi-storey car park right next door
Competitive hire rates.  (Charities: Please enquire for discounts.)
Flexible time slots, 6 days a week, 9am – 10pm (Sundays for church activities only)
Outside catering on bookings welcome
Evening bookings available
The Richard Mayo Centre, located in a well equipped and maintained Grade II Listed Building, has a wide range of options to suit your requirements. Download our Welcome Pack for more information.
Take a look at the facilities we can offer and call the Premises Team  or email us  today: