Seating up to 40 (68 sq m)
Room 21 is the other part of the Centre Hall on the second floor, providing natural light and a sprung floor.
The combined size of both Room 21 and Room 25, which can be hired as one larger space by removing the movable wall partition, is 13.33m length x 10.24m width.
Please speak to our staff for availability and cost if you are interested. It would be ideal for drama, dance and exercise classes.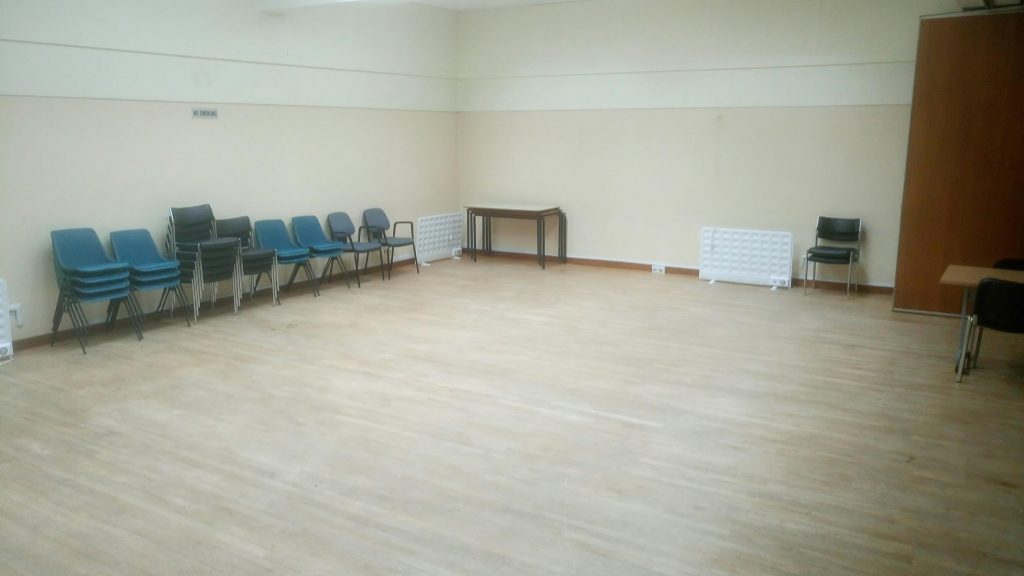 Full Day (9am – 5pm)
£125
Half Day (9am – 1pm OR 1pm – 5pm)
£85